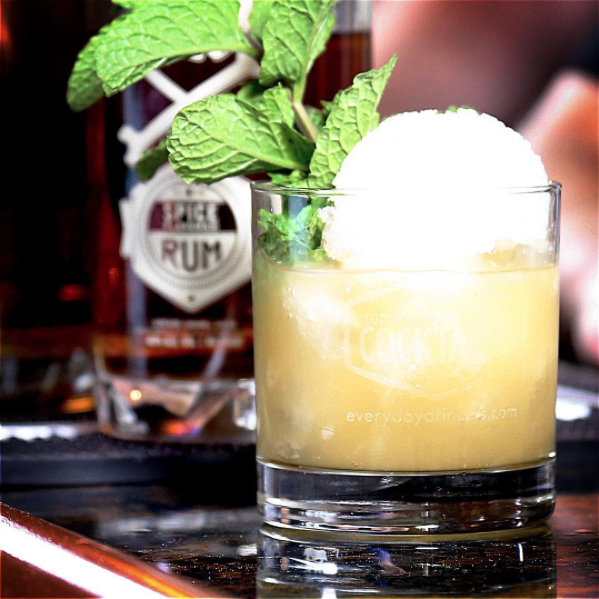 Rumson's® Spiced Rum Smash
Ingredients
2oz Rumson's Spiced Rum
4 Mint leaves and one sprig of mint
Half a lemon quartered
0.75oz Simple Syrup
Glass Type
Double Rocks
Preparation
A good drink, maybe too good. Too easy to drink, so you may need to double the recipe so you don't have to get up and build another one quickly!

Muddle all ingredients except Rum in a bar glass. Add Rum and shake with ice. Strain into a rocks glass over filled with finely crushed ice (snowball effect rising above glass) garnish with a sprig of mint.

Photo courtesy of Common Man Cocktails.
< Back to More Recipes