Hand Sanitizer
We at Rumson's Rum are following the World Health Organization (WHO) and Food & Drug Administration (FDA) Hand Sanitizer formulation guidelines.
We are proud to offer WHO formulation Hand Sanitizer for our community needs.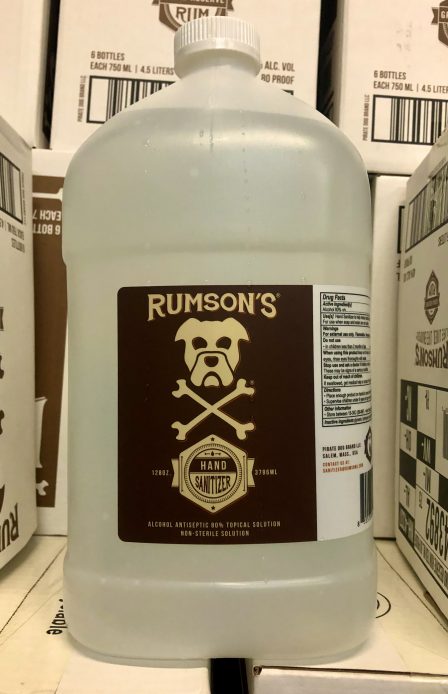 Rumson's WHO Formulation Hand Sanitizer. Rumson's Hand Sanitizer. Alcohol Antiseptic 80%, Topical Solution – Non Sterile Solution. Denatured Ethanol 80%vv, Glycerin, Hydrogen Peroxide, Water.
Liquid formulation, not sticky gel. Great in squirt bottles, with pumps dispensers, spray bottles or commercial dispensers.
Produced in Salem, MA USA
Shipping available on 4 gallon case.
For other quantities, tax exempt, bulk orders and local pickup please email us at sanitizer@rumsons.com