Rick, The Rum Runner — Sipping my way through. Part 2
April 2, 2015
Friday, March 27, 2015

Earlier we tasted bot the Rumson's Rum namesake Rum and the Grand Reserve. I was NOT disappointed. Both rums, made from blended, aged rums from Trinidad, blended and bottled here in the US had tremendous flavor, medium to hearty – full body and willing to stand up to ice and a splash of water. The namesake Rum would be a tremendous mixer for those who where making a mixed drink where they wanted the rich flavor of a rum to stand out. The Grand Reserve is a true sipping Rum (sure — feel free to mix it) that brought me to the beaches I've loved in the past. Bound to be a deck-sitting sunset treat.
Today we sample the two flavored rums offered by Rumson's. Lets read what they say about the Coffee Rum at the website:
Rumson's Coffee Rum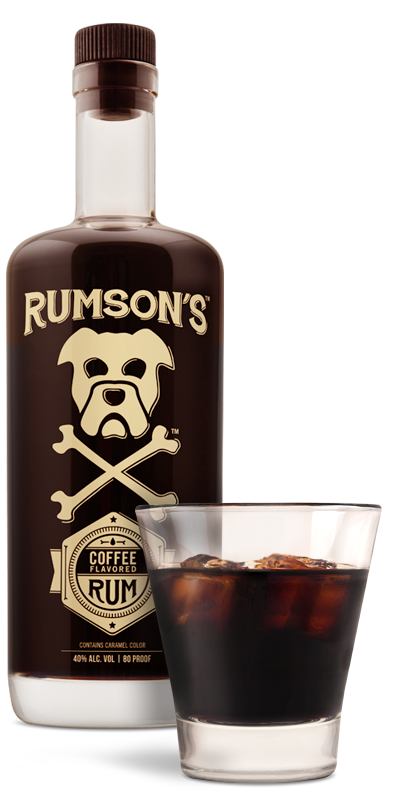 Fine Caribbean rum, lightly aged, and custom blended at Rumson's. As a mixed drink or neat, this spirit will please the most discerning palate. Rumson's Coffee Rum is smooth and sweet, with a warm roasted coffee flavor, a hint of vanilla, and a decadent buttery finish. For your most indulgent adventures – Rumson's Coffee Rum – Smooth, Sweet, Memorable.
Let me pour a glass and savor.
First, aroma… Something about the smell of rum, for me, is exciting .. I can say this Rum excites you on cork-pop… There is in the aroma immediately and with a backdrop of citrus, and while not a spiced rum, I can detect floral, and a light molasses presence…
I have to say the popping of the cork brought forth a really wonderful smell of dark, rich coffee with sweet aromas of caramel and vanilla. Let's taste.
There's a spiciness up front, then a velvety smooth transition to sweetened coffee. I have had three or four coffee flavored Rums – each with their own profiles. This is a standout as well. I would recommend this as a Dessert Rum! Don't think I have ever called a rum a dessert before. Rumson's Coffee Rum in a glass — Accompanying a cup of coffee? Yeah — that would be very nice. How about over Ice cream? Make it a soft ice cream, so the liquids marry into an Irish Sailors Creame. It's that good and that rich. It is sweet so pairing it with sweet is not necessarily where you want to go. Let the Rum supply the sweet and carry the treat! I can say — this is also good alone, I say room temp, undiluted – treat it like a Cordial…. Fun, and quite satisfying. Coffee and rum is a natural mix, and mix you should. Imagine a stout coffee bolstered with rum and a sweet to the tongue flavor — Just pour into steaming, black coffee and that is what you'll have.
If you are looking for a coffee flavored rum or wanting to try a flavored rum — I can recommend Rumson's Coffee Rum! Have fun!
Next we look at Rumson's Spiced Rum. For those of us that were introduced to spiced rum by "The Captain"… I for one was unimpressed. However, upon entering the world of craft rums and flavored craft rums to give competition, the crafts rums have pleased me over all. Yeah, Coke never had it so good…. Of course Spiced Rums are much more versitile. Bar None Drinks website has a BUNCH and they would be a good start to begin a love affair with Spiced Rum. Let's see what Rumson's Spiced has to offer:
Rumson's Spiced Rum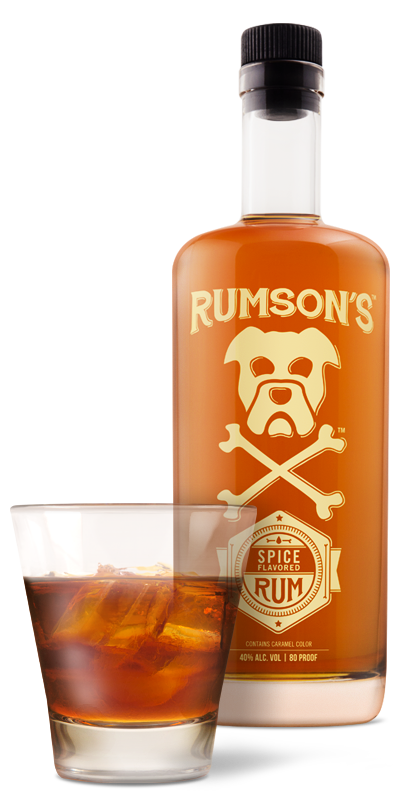 Fine Caribbean rum, lightly aged, and custom blended at Rumson's. This spirit is a perfect companion to your favorite mix or delicious straight up. Rumson's Spiced Rum is smooth and sweet with a tasty nutmeg, vanilla and butterscotch finish. For your Bolder adventures – Rumson's Spiced Rum – Smooth, Sweet, Memorable.
Their description is short – concise and to the point. The bouquet upon de-corking is almost honey-like. Yes A light but sweet smell; butterscotch all day and for sure nutmeg. It's swallow time.
My – not as sweet as one would think (that is the lightness I found in the aromas). Spicy — good spicy. I really DO taste the nutmeg — nice. While vanilla is present the butterscotch/caramel is a knockout.
I do like to sample spiced rums using a coke mix as part of my taste test, just because it does seem to be the most popular use. Again, the sky is the limit and use some of the recipes linked above and experiment. that said… The spiced rum partners very well with cola. A dash of lime would bring the spicy Cubra Libre to life. A happy Thumbs Up from me on a great Spiced rum now available to us all.
Let's Look Back
All four Rumson's Rums are superbly blended well aged and market ready. For those of you not near Massachusetts — the online ordering is a blessing. These will be great additions to your Rum Shelf at home — and when shared — you will become VERY popular!
So for Neat drinker, purists, mixers, sippers, dessert lovers — You almost can't miss which flavor you try! I can recommend every one!
I think it's time to settle, pour and sip a bit – so until next time — I am
Of course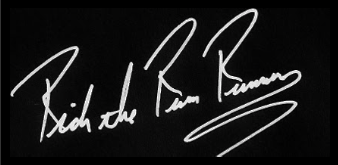 Read All Press